From the Dark Ages to the Baroque Splendor: Pietro Cavallini and Gian Lorenzo Bernini in Trastevere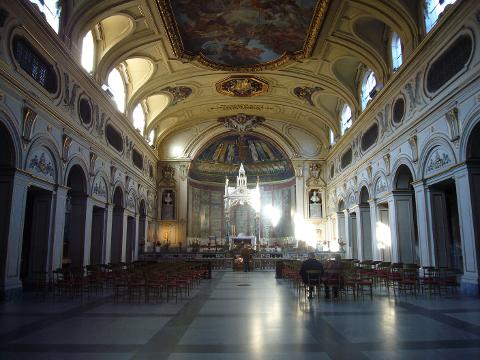 Duration: 150 Minutes (approx.)
Location: Rome, Italy
Product code: PKJHSU
The Rione di Trastevere, besides the many Pizzerias, Clubs and Restaurants, hides in its Churches some of the highest pieces of Art from the Middle Ages to the baroque Age: starting from the Basilica of Santa Cecilia in Trastevere, built upon one of Rome's oldest Churches and dedicated to the Patron Saint of Music and Musicians, we will admire the IX century Mosaics and the XIII cent Altar by Arnolfo di Cambio. the Church is also Famous for the fragments of the Last Judgment Painted by Pietro Cavallini, an extraordinary frescoed wall hidden behind the Nuns Choir and only available to be seen by few. We will walk to the Church of S. Francesco a Ripa: here in one of the chapels we will admire the statue of the Beata Ludovica Albertoni, one of the last artworks by Gianlorenzo Bernini.
Duration: 2 and Half hours
Private Tour Guide Price (per group up to 10 people): EUROS 240,oo, over 10 pax € 24 pp including headsets
Entrance Tickets (per Person): 5 euros. Not included to be paid on the day.
Transportation: not included, pick up/drop off service from the Hotel available upon request starting from Euros 45,00