TUTTO Michelangelo - Virtual Guided Tours - Series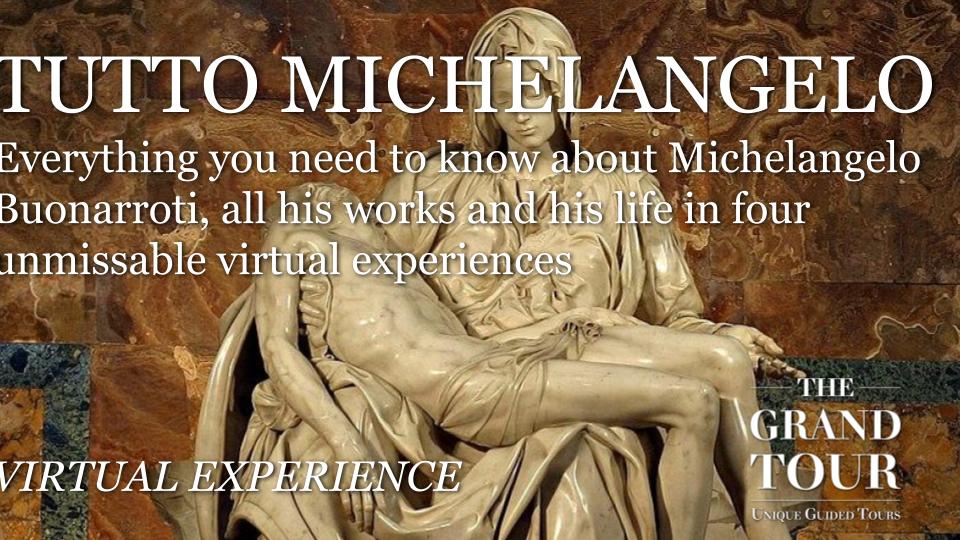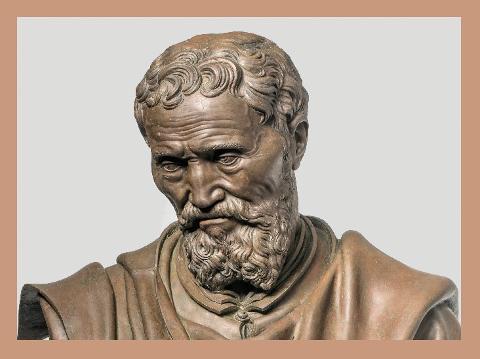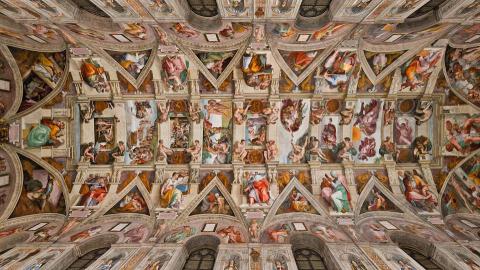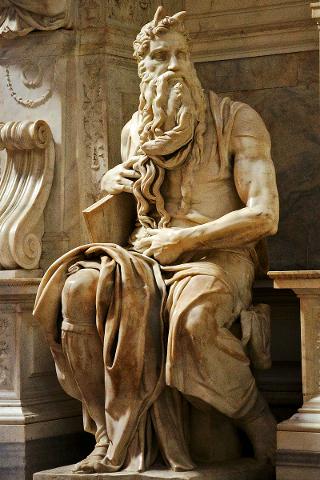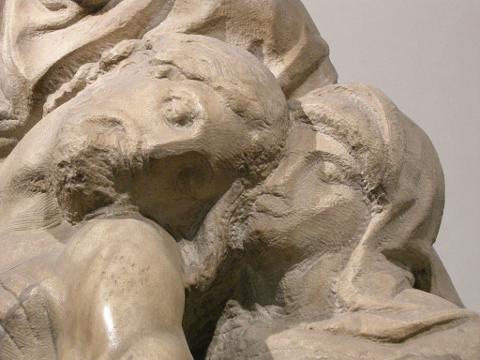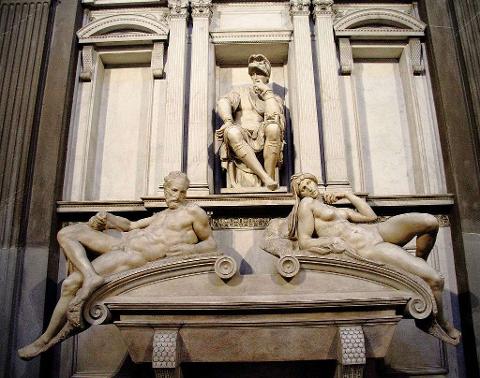 Duration: 60 Minutes (approx.)
Product code: VIRTUALG00123
TUTTO MICHELANGELO - Virtual Guided Tours Series

Everything you need to know about Michelangelo Buonarroti, all his works, and his life in four unmissable virtual experiences

Jan 8th
The Early Years: The Birth of a Genius
Born in the mountains of the Casentino region in Tuscany to a Florentine Noble, Michelangelo showed since childhood incredible talent. We will follow his beginnings as a painter first and then as a sculptor, and his training and cultural growth under the patronage of Lorenzo de' Medici in Renaissance Florence.
Jan 15th
From Rome to Florence, the Rise of a Master
As a young artist, Michelangelo was involved in a scam, but this mishap was actually the beginning of his travels to Rome and the chance to show to the world who he really was by creating the Pietá in the Vatican.
Jan 22nd
Architect, Painter, Poet, and Sculptor: the Total Artist
Michelangelo was a divine draftsman, a great poet, an excellent architect, and an incredible painter, but only ever considered himself to be a Sculptor. He created a model of the Artist versed in all fields that survives to this day.

Jan 29th
The Last Years: Michelangelo's Legacy
In self-exile from Florence, Michelangelo called Rome his home from 1534 till his death. He shaped the Eternal City in a way that still resonates today in most parts of the Ancient and Modern city, from the Vatican to Capitoline hill. Virtual Tours Series is only available as a Package of 4 Virtual Tours for a total of 60 euros.

HOW DOES IT WORK?
After registering or purchasing your tour you will receive a voucher with a Zoom link, and a Meeting Id and a Password. You only need to open the link in Google Chrome from your PC or download the free app to watch it from tablet or phone. You may also connect your device to tv to enjoy and share the show with your family. You only need to buy one ticket per each device

connected, not per person, so the whole family can watch from one device!
WHAT HAPPENS IF I MISS MY SESSION?
If you miss part of all of it don't worry as a recording is set out for every session ONLY to the registered participants hence you can watch it again in your own time!
HOW TO USE ZOOM https://support.zoom.us/hc/en-us/articles/201362193-Joining-a-meeting
WANT TO GIFT THE VIRTUAL EXPERIENCE OF ARTS AND CULTURE?
We offer Gift Cards all year round, you can book any activity and select Gift Voucher or check out our Gift Cards Page for more information:
https://www.thegrandtoureurope.com/buy-a-gift-card/
Watch some of our Free Virtual Experiences on YOUTUBE https://bit.ly/3dE3RhN
Get in Touch: info@thegrandtoureurope.com