The Bold and Furious: Tintoretto in Venice - Virtual Guided Tour (RECORDED)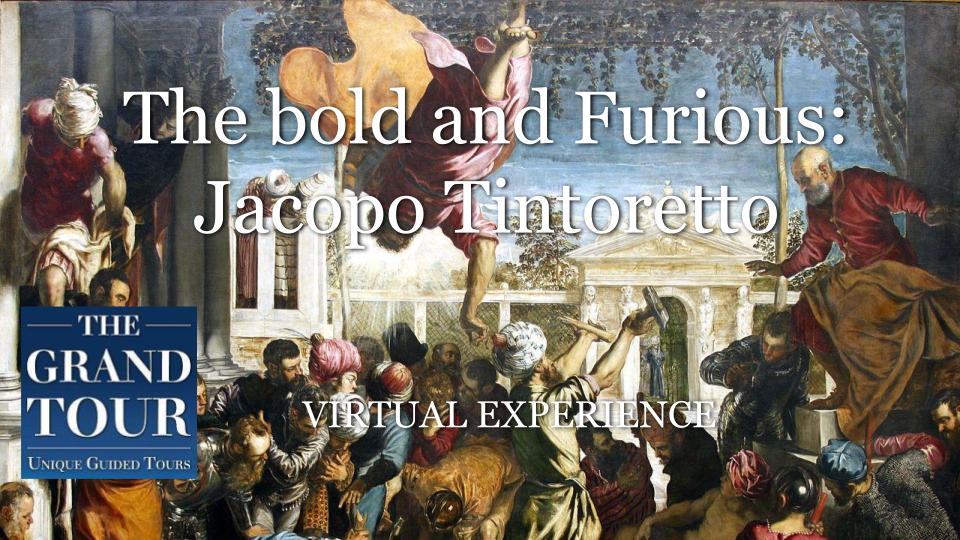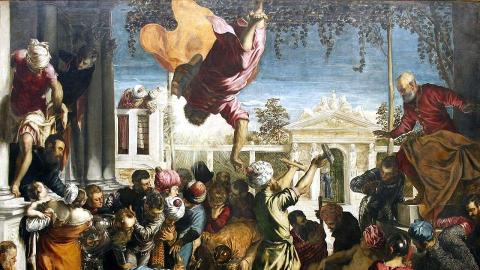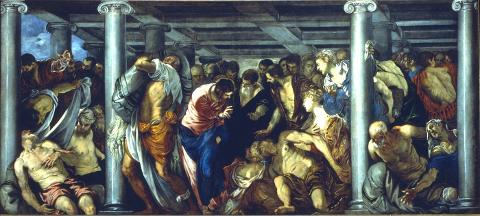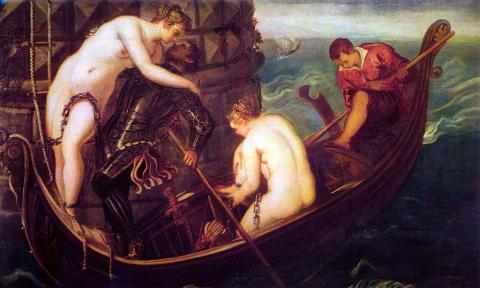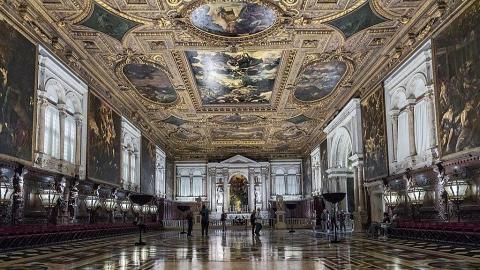 Duration: 60 Minutes (approx.)
Product code: VIRTUALGRP30
The Bold and Furious: Tintoretto in Venice
Virtual Guided Tour (RECORDED)
Son of a "Tintor", a humble cloth dyer, Jacopo Robusti is known as Il Tintoretto, was one of the most productive artists of Venice, making some of the largest canvases known to these days. His style was fast, bold, energetic, with flashes of light and dancing figures in a dream-like background. He transfigured painting into something oneiric, magical but at the same time direct and spontaneous. We'll' enter the Palazzo Ducale, or Doges Palace in Venice, and the Scola Grande di San Rocco to admire his artworks right in the places where they were originally meant to be, giving us the unique possibility to experience his art exactly how he designed it.
HOW DOES IT WORK?
This Virtual Tour is pre-recorded, after purchasing access to the video you will receive a link to access the Virtual Tour when you want, you can watch the video as many times as you like as well. and does not expire.
BOOK 4 VIRTUAL EXPERIENCES PACKAGE AND SAVE!
You can choose to book 4 Virtual Tours at 40 euros (saving 20%), select the first tour you would like to join, then we will send voucher codes to book the next 3 or you can simply message us and let us know which ones you would like to choose next, the tours don't need to be in a row and credits can be used up to 1 year from the moment of purchase.
WANT TO GIFT THE VIRTUAL EXPERIENCE OF ARTS AND CULTURE?
We offer Gift Cards all year round, you can book any activity and select Gift Voucher, or check out our Gift Cards Page for more information:
Watch some of our Free Virtual Experiences on YOUTUBE https://bit.ly/3dE3RhN
The Present Audiovideo belongs to The Grand Tour Europe Ltd, and it is intended for pure education and entertainment purposes. All the Images, videos, places, artworks shown in the video belong to their respective authors and are displayed exclusively for educational purposes and criticism under the fair use right; the owners and authors are credited in the audio commentary.
Purchase of this video is for personal use only and you cannot play this in public or distribute or resell in any way.