Donatello, the First of the Moderns - Virtual Guided Tour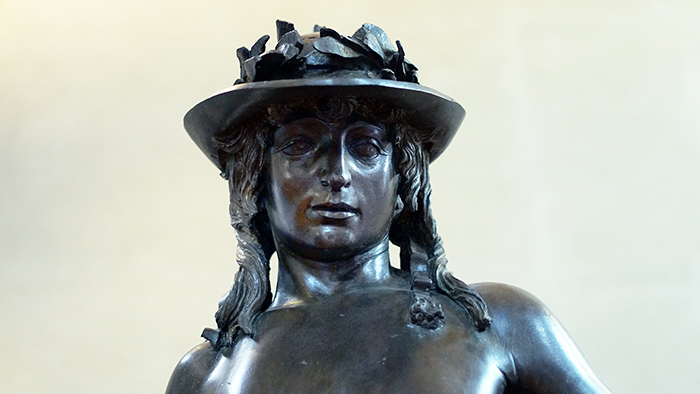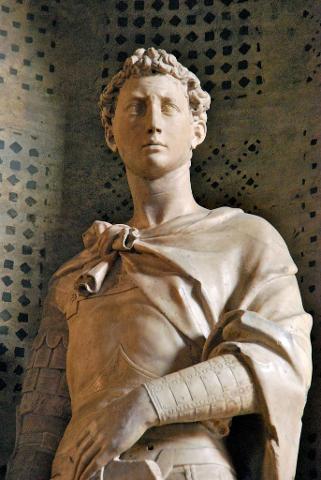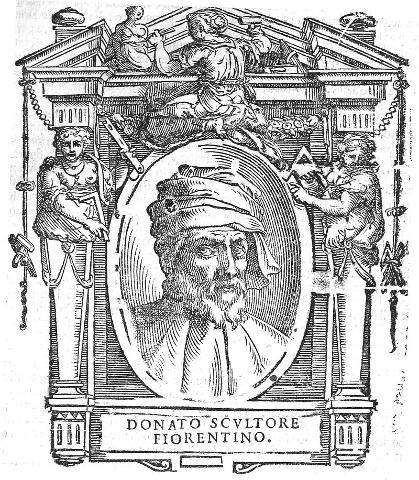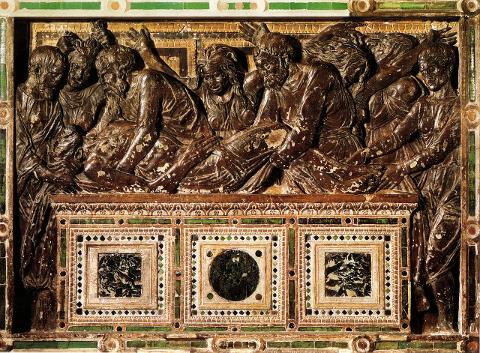 Duration: 60 Minutes (approx.)
Product code: VIRTUALGRP060
Donatello, the First of the Moderns

Virtual Guided Tour
Donato di Niccolò di Betto Bardi, universally known just as Donatello, can be considered the most important sculptor of early the Renaissance. Born in Florence in 1386, he studied classical sculpture and was also taught goldsmith working in the workshop of Lorenzo Ghiberti, and later befriended Filippo Brunelleschi. Donatello used his humanistic background to develop a complete Renaissance style in sculpture, different from the still lathe gothic style of his predecessors, hence making him the first to revive ancient Roman art. He traveled and worked long periods in Rome, Padua and Siena and had a long and productive career. He worked with stone, bronze, wood, clay, stucco, and wax, and had several assistants creating the bases for the new renaissance sculpture to became popular. His best-known works were mostly statues in the round, but his most important achievement is probably the development of a new, very shallow, type of bas-relief for small works, which was very influential in the years to come, with also Michelangelo using the technique called "stiacciato", even if a good part of his work was larger architectural reliefs.

Virtual Experiences – Travel Experiences – Private Guide Tours
The New Frontier of Cultural Travel Experience! Virtual Guided Tours with an expert Guide using the Zoom App you can connect live, interact, share with your family. Each Guided Tour is about 50 minutes to an hour of LIVE streaming time, you can ask live questions and interact with other participants and at the end take our quiz! It's a fun and engaging and fun way to spend your time with your Family, Friends, or Colleagues! It's also a perfect 'virtual experience' for Schools, Universities and a Great Team Building tool where colleagues can learn about Leadership and Challenges in History!
HOW DOES IT WORK?

After registering or purchasing your tour you will receive a voucher with a Zoom link, and a Meeting Id, and a Password. You only need to open the link in Google Chrome from your PC or download the free app to watch it from your tablet or phone. You may also connect your device to tv to enjoy and share the show with your family. You only need to buy one ticket per device connected, not per person, so the whole family can watch from one device!
WHAT HAPPENS IF I MISS MY SESSION?
If you miss part of all of it don't worry as a recording is set out for every session ONLY to the registered participants hence you can watch it again in your own time!
HOW TO USE ZOOM https://support.zoom.us/hc/en-us/articles/201362193-Joining-a-meeting
BOOK 4 VIRTUAL EXPERIENCES PACKAGE AND SAVE!
You can choose to book 4 Virtual Tours at 40 euros (saving 20%), select the first tour you would like to join, then we will send voucher codes to book the next 3 or you can simply message us and let us know which ones you would like to choose next, the tours don't need to be in a row and credits can be used up to 2 years from the moment of purchase.
WANT TO GIFT THE VIRTUAL EXPERIENCE OF ARTS AND CULTURE?
We offer Gift Cards all year round, you can book any activity and select Gift Voucher, or check out our Gift Cards Page for more information:
Watch some of our Free Virtual Experiences on YOUTUBE https://bit.ly/3dE3RhN