Saint Angel's Castle in Rome, from Mausoleum to Fortress - Virtual Experience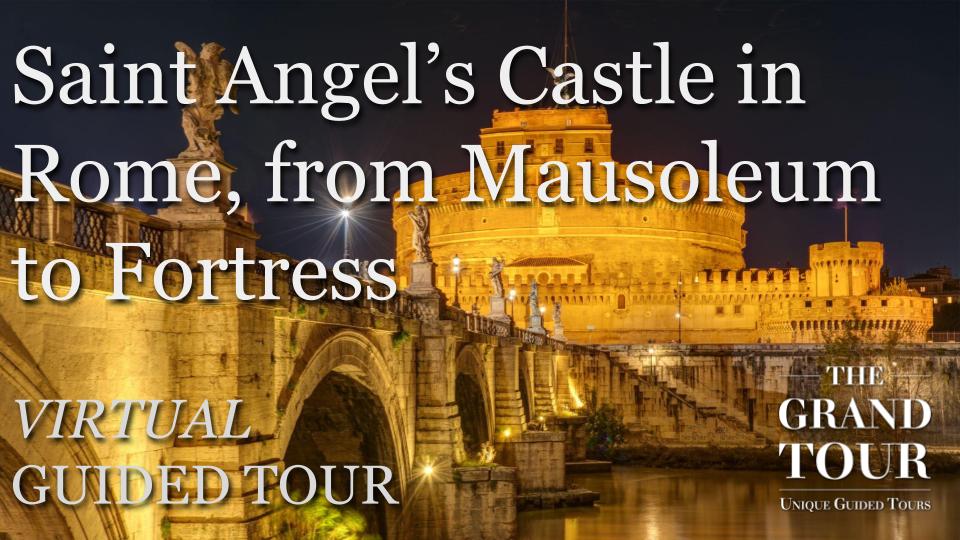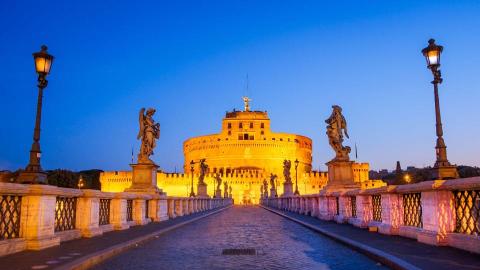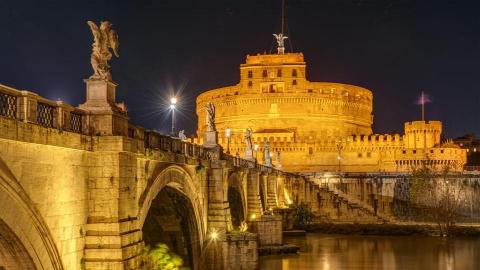 Duration: 60 Minutes (approx.)
Product code: VIRTUALGRP1012
Saint Angel's Castle in Rome, from Mausoleum to Fortress - Virtual Experience

Castel Sant'Angelo, also called Hadrianeum or Sepulcrum Antoninorum, structure in Rome, Italy, that was originally the mausoleum of the Roman emperor Hadrian and became the burial place of the Antonine emperors until Caracalla. It was built in AD 135–139 and converted into a fortress in the 5th century. It stands on the right bank of the Tiber River and guards the Ponte Sant'Angelo, one of the principal ancient Roman bridges. In plan, the fort is a circle surrounded by a square; each corner of the square is protected by an individually designed barbican, or outwork, while the central circle is a lofty cylinder containing halls, chapels, apartments, courtyard, and prison cells.

HOW DOES IT WORK?

After registering or purchasing your tour you will receive a voucher with a Zoom link, and a Meeting Id,, and a Password. You only need to open the link in Google Chrome from your PC or
download the free app to watch it from your tablet or phone. You may also connect your device to tv to enjoy and share the show with your family. You only need to buy one ticket per device connected, not per person, so the whole family can watch from one device!
WHAT HAPPENS IF I MISS MY SESSION?
If you miss part of all of it don't worry as a recording is set out for every session ONLY to the registered participants, hence you can watch it again in your own time!
HOW TO USE ZOOM https://support.zoom.us/hc/en-us/articles/201362193-Joining-a-meeting
BOOK 4 VIRTUAL EXPERIENCES PACKAGE AND SAVE!
You can choose to book 4 Virtual Tours at 40 euros (saving 20%), select the first tour you would like to join, then we will send voucher codes to book the next 3 or you can simply message us and let us know which ones you would like to choose next, the tours don't need to be in a row and credits can be used up to 2 years from the moment of purchase.
WANT TO GIFT THE VIRTUAL EXPERIENCE OF ARTS AND CULTURE?
We offer Gift Cards all year round, you can book any activity and select Gift Voucher, or check out our Gift Cards Page for more information.
Watch some of our Free Virtual Experiences on YOUTUBE https://bit.ly/3dE3RhN