The Quirinale Palace in Rome - Virtual Experience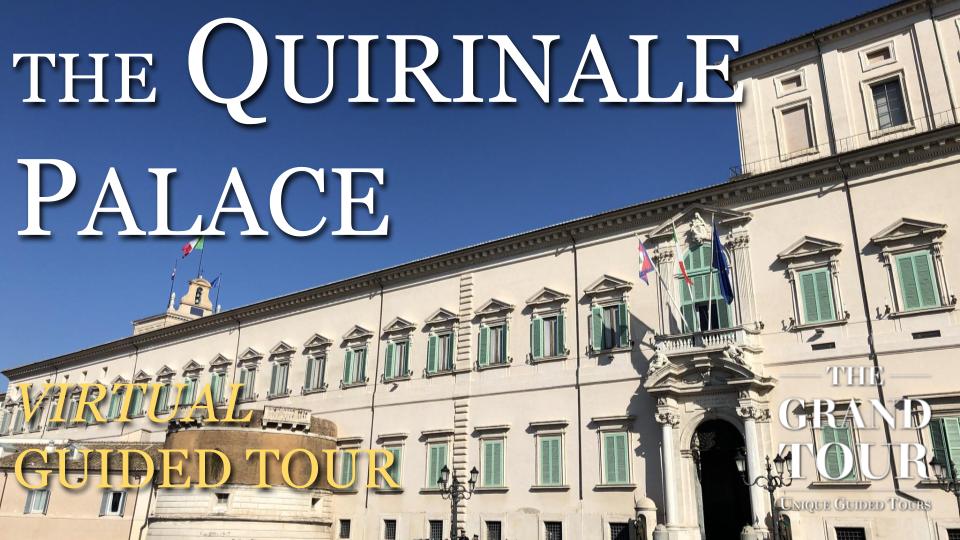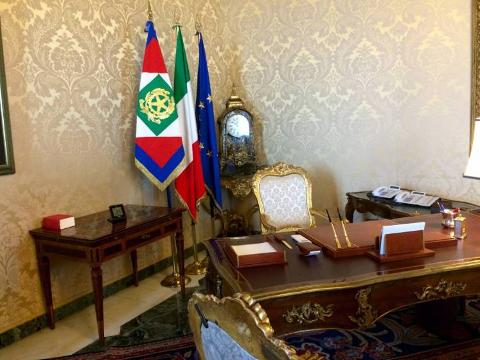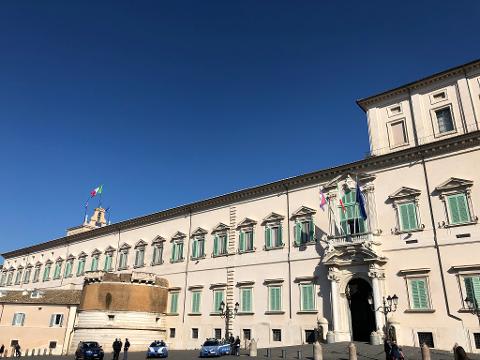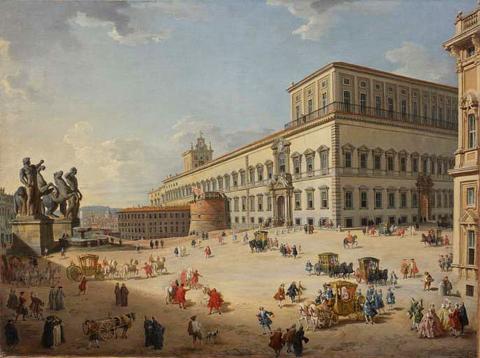 Duration: 60 Minutes (approx.)
Product code: VIRTUALGRP1015
The Quirinale Palace in Rome - Virtual Experience

The Palazzo del Quirinale is today the official residence of the President of the Italian Republic, and since the Pope's acquired the Palazzo in the XVI century this large urban Palace has been the seat of the apical political figure of the nation: Residence of the Popes until 1870, even four conclaves were made here for the election of the Popes, then the seat of the King of Italy and today the Presidential Palace, so more than four hundred years of political power is reflected in this magnificent building.

The name Quirinale derives from the Roman god Quirinus and this is one of the famous seven hills. The Cardinal D'Este had bought a "vigna", literally a vineyard but more like an orchard with gardens, from the Carafa Family and the palace was later bought by the Popes: they created a massive set of buildings and a large walled garden: architects like Mascarino, Maderno, Bernini worked here in the XVII century making it possibly the most beautiful roman mansion.
Today the furnishing and the decoration of the Palace reflect its history, from the Napoleonic and the Savoy additions, and a scrupulous restoration work brought it back to its former splendor. Thanks to the Virtual Tour we will be able to navigate room by room and unlock the fascinating history and glorious art of the Palazzo del Quirinale.
HOW DOES IT WORK?
After registering or purchasing your tour you will receive a voucher with a Zoom link, and a Meeting Id,, and a Password. You only need to open the link in Google Chrome from your PC or
download the free app to watch it from your tablet or phone. You may also connect your device to tv to enjoy and share the show with your family. You only need to buy one ticket per device connected, not per person, so the whole family can watch from one device!
WHAT HAPPENS IF I MISS MY SESSION?
If you miss part of all of it don't worry as a recording is set out for every session ONLY to the registered participants, hence you can watch it again in your own time!
HOW TO USE ZOOM https://support.zoom.us/hc/en-us/articles/201362193-Joining-a-meeting
BOOK 4 VIRTUAL EXPERIENCES PACKAGE AND SAVE!
You can choose to book 4 Virtual Tours at 40 euros (saving 20%), select the first tour you would like to join, then we will send voucher codes to book the next 3 or you can simply message us and let us know which ones you would like to choose next, the tours don't need to be in a row and credits can be used up to 2 years from the moment of purchase.
WANT TO GIFT THE VIRTUAL EXPERIENCE OF ARTS AND CULTURE?
We offer Gift Cards all year round, you can book any activity and select Gift Voucher, or check out our Gift Cards Page for more information.
Watch some of our Free Virtual Experiences on YOUTUBE https://bit.ly/3dE3RhN