The Jewish Ghetto of Rome - Virtual Experience on Demand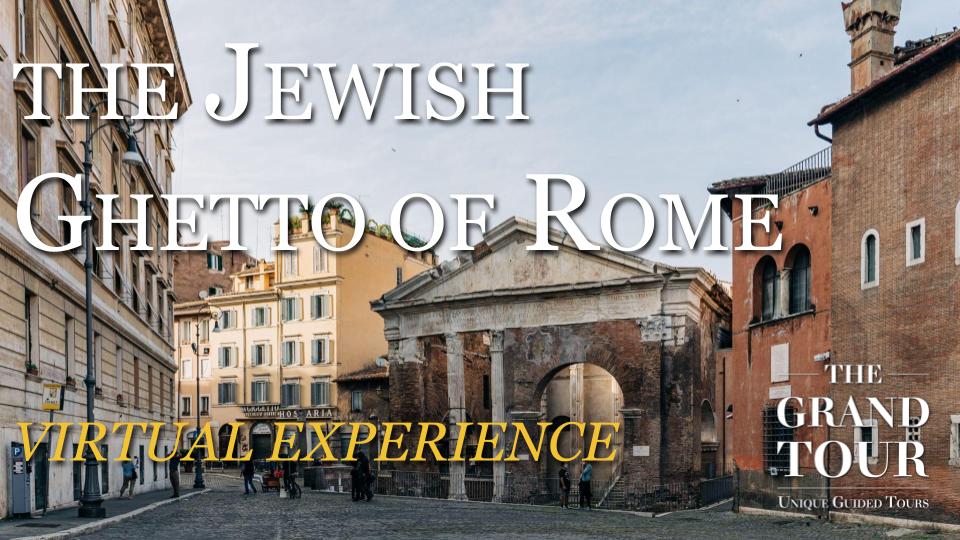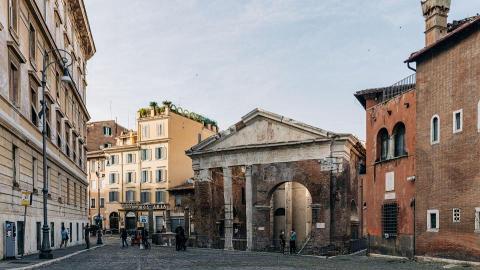 Duration: 60 Minutes (approx.)
Product code: VIRTUALGRP1025
The Jewish Ghetto of Rome - Virtual Experience

The Jewish Community of Rome is one of the oldest in the world: Hebrews came to Rome during the Republic to seek roman alliance during the time of the Maccabees, and a community flourished here since then. We will start our tour from the Porticus Ottaviae, which was, from the 16th to the 19th Century, part of the Jewish Ghetto in Rome. This area had a concentrated history: from the ruins of Republican and Imperial Rome to the medieval constructions, from the Renaissance Ghetto to the constructions of the Synagogue, until the tragedy of the Nazi deportation.
We will visit virtually the Great Synagogue and the Museum, exploring the millennial history of the Jews of Rome, and the difficult relationships with the Eternal City. An incredible journey through history in one of the most intense and beloved corners of Rome.
HOW DOES IT WORK?
This Virtual Tour is pre-recorded, after purchasing access to the video you will receive a link to access the Virtual Tour when you want, you can watch the video as many times as you like as well. and does not expire.
The Present Video belongs to The Grand Tour Europe Ltd, and it is intended for pure education and cultural purposes. All the Images, videos, places, and artworks shown in the video belong to their respective authors and are displayed exclusively for educational purposes and criticism under the fair use right; the owners and authors are credited in the audio commentary.
Purchase of this video is for personal use only and you cannot play this in public or distribute or resell it in any way.
WANT TO GIFT THE VIRTUAL EXPERIENCE OF ARTS AND CULTURE?

We offer Gift Cards all year round, you can book any activity and select Gift Voucher, or check out our Gift Cards Page for more information.
Watch some of our Free Virtual Experiences on YOUTUBE https://bit.ly/3dE3RhN