Masterpieces of the Prado Museum in Madrid - Virtual Experience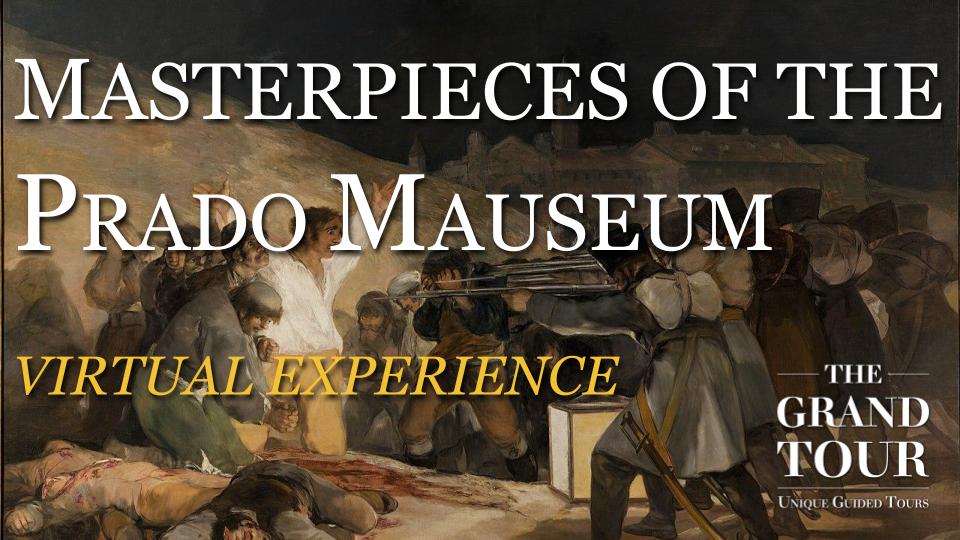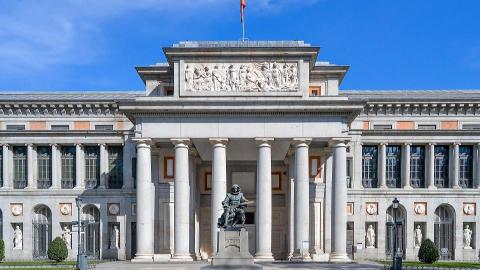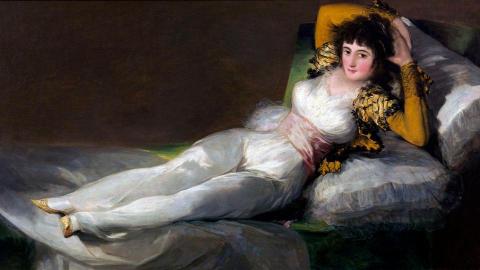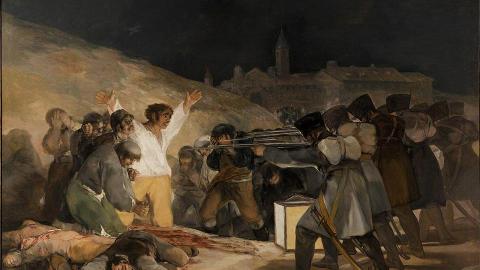 Duration: 60 Minutes (approx.)
Product code: VIRTUALGRP1028
Masterpieces of the Prado Museum in Madrid - Virtual Experience

The Prado Museum is one of the most important and finest art galleries in the world: situated in the center of Madrid, Spain, has a vast collection of Italian, flemish, Spanish, and European old masters among them: Beato Angelico, Andrea Mantegna, Raffaello Sanzio, Hieronymus Bosch, Rogier van der Weyden, Bruegel il Vecchio, El Greco, Pieter Paul Rubens, Tiziano, Diego Velázquez, Francisco Goya only to name a few. The Building that hosts the Museo del Prado was built by order of King Charles III of Spain, of the House of Bourbon, with the original intent of being the Gabinete de Historia Natural, together with a small scientific collection and a general urban reorganization called Salón del Prado. Charles III appointed for this project one of his favorite architects Juan de Villanueva, who also created the botanic gardens.

The original project was started in 1786 da Carlo III by de Villanueva, anyway was only completed a few decades later in a different form: in 1819 the Museo Real de Pinturas was for the first time opened to the general public displaying the content of the art collection of the Crown of Spain.
During this virtual tour, we will follow the creation of the gallery as well as the development of Spanish and European painting with particular attention to the great old masters here present.
HOW DOES IT WORK?
After registering or purchasing your tour you will receive a voucher with a Zoom link, a Meeting Id, and a Password. You only need to open the link in Google Chrome from your PC or
download the free app to watch it from your tablet or phone. You may also connect your device to tv to enjoy and share the show with your family. You only need to buy one ticket per device connected, not per person, so the whole family can watch from one device!
WHAT HAPPENS IF I MISS MY SESSION?
If you miss part of all of it don't worry as a recording is set out for every session ONLY to the registered participants, hence you can watch it again in your own time!
HOW TO USE ZOOM https://support.zoom.us/hc/en-us/articles/201362193-Joining-a-meeting
BOOK 4 VIRTUAL EXPERIENCES PACKAGE AND SAVE!
You can choose to book 4 Virtual Tours at 40 euros (saving 20%), select the first tour you would like to join, then we will send voucher codes to book the next 3 or you can simply message us and let us know which ones you would like to choose next, the tours don't need to be in a row and credits can be used up to 2 years from the moment of purchase.
WANT TO GIFT THE VIRTUAL EXPERIENCE OF ARTS AND CULTURE?
We offer Gift Cards all year round, you can book any activity and select Gift Voucher, or check out our Gift Cards Page for more information.
Watch some of our Free Virtual Experiences on YOUTUBE https://bit.ly/3dE3RhN