Portus: Imperial Rome's Ancient Port - Virtual Guided Tour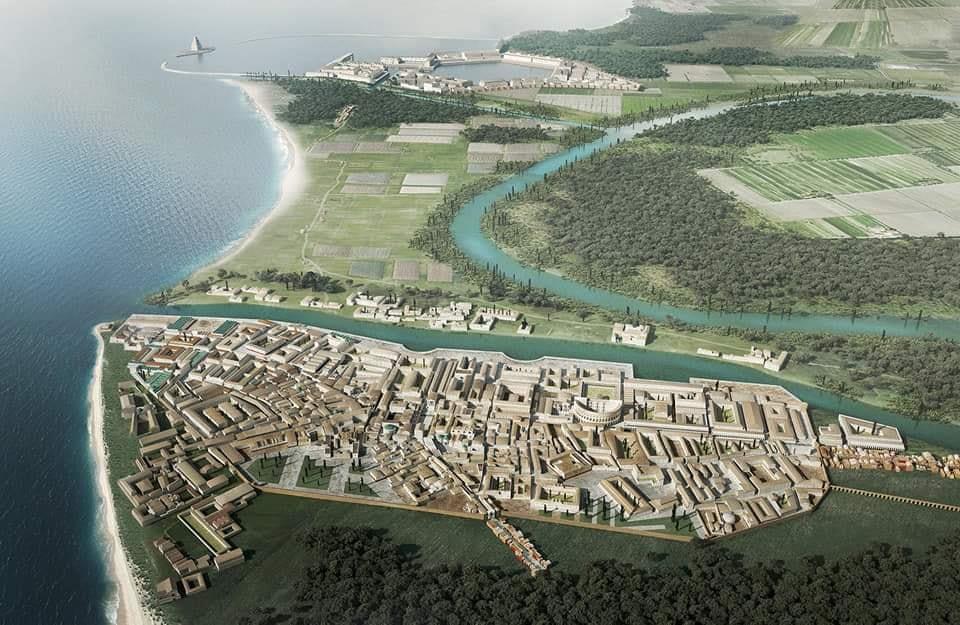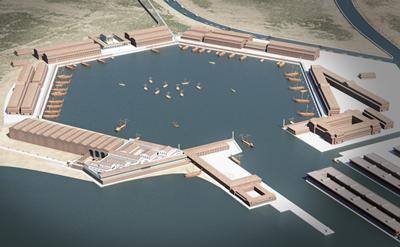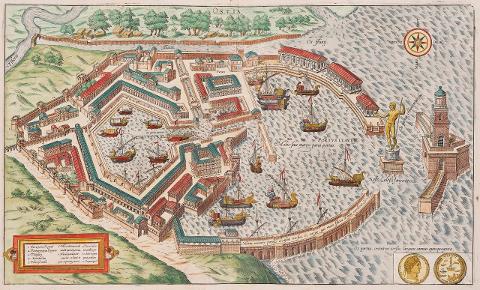 Duration: 60 Minutes (approx.)
Product code: VIRTUALGRP212
Portus: Imperial Rome's Ancient Port

The ancient, artificial harbor of Portus, which was once a mighty port for ships carrying food, building supplies, and other commodities into and out of Rome, has blended into the flat, coastal landscape of Fiumicino, Italy, and is now a modern airport.
Situated about 30 km (20 miles) southwest of Rome, Portus, which in Latin means Port, was built between the first and second century AD, and it became the Roman Empire's leading maritime hub for nearly 500 years: it is undoubtedly one of the Romans' greatest engineering achievements.
The artificial harbor was commissioned around 46 A.D. by Emperor Claudius and was to be sited on the north bank of the Tiber River about 4 kilometers (2.5 miles) north of the port of Ostia, at a time when the shoreline was about 1.5 km closer. It took nearly 20 years to complete: the new port was nearly a mile wide, spanned 70 hectares (170 acres), included two sea walls and a lighthouse, and hosted as many as 350 ships at a time, archaeologists believe.
As Ostia could no longer handle the volume of commerce needed to supply the growing city of Rome, Portus was created as a supplement: around 103 A.D., Emperor Trajan expanded Portus, carving out another 39 hectares (97 acres) in a distinctive hexagonal shape. The inner Trajanic Basin connected to the outer Claudian Basin and the sea; it was also connected to the Tiber via the canal. The port was eventually surrounded by great columned warehouses and a palace, among many other amenities.
HOW DOES IT WORK?

After registering or purchasing your tour you will receive a voucher with a Zoom link, a Meeting Id, and a Password. You only need to open the link in Google Chrome from your PC or
download the free app to watch it from your tablet or phone. You may also connect your device to tv to enjoy and share the show with your family. You only need to buy one ticket per device connected, not per person, so the whole family can watch from one device!
WHAT HAPPENS IF I MISS MY SESSION?
If you miss part of all of it don't worry as a recording is set out for every session ONLY to the registered participants, hence you can watch it again in your own time!
HOW TO USE ZOOM https://support.zoom.us/hc/en-us/articles/201362193-Joining-a-meeting
BOOK 4 VIRTUAL EXPERIENCES PACKAGE AND SAVE!
You can choose to book 4 Virtual Tours at 40 euros (saving 20%), select the first tour you would like to join, then we will send voucher codes to book the next 3 or you can simply message us and let us know which ones you would like to choose next, the tours don't need to be in a row and credits can be used up to 2 years from the moment of purchase.
WANT TO GIFT THE VIRTUAL EXPERIENCE OF ARTS AND CULTURE?
We offer Gift Cards all year round, you can book any activity and select Gift Voucher, or check out our Gift Cards Page for more information.
Watch some of our Free Virtual Experiences on YOUTUBE https://bit.ly/3dE3RhN