Palazzo Spada and the Gallery of the Cardinal - Virtual Experience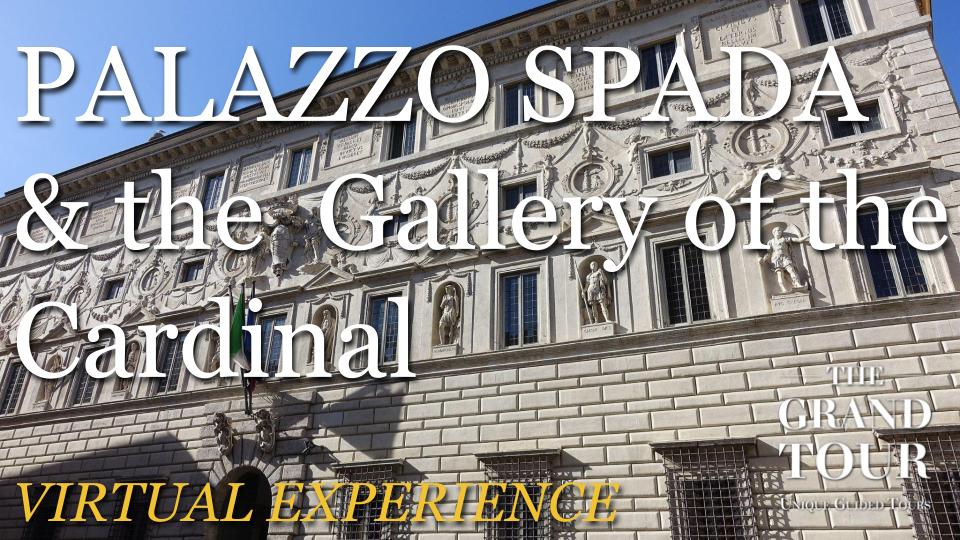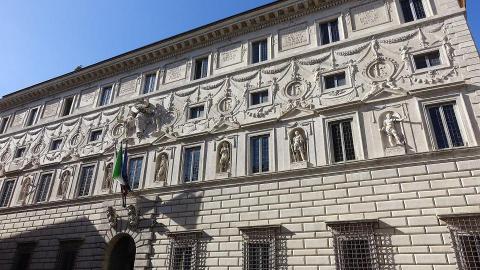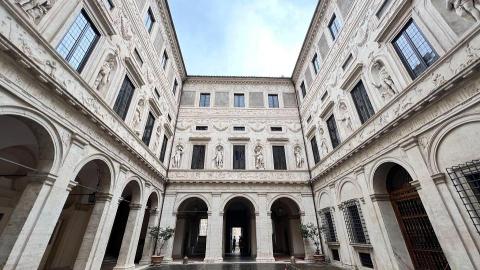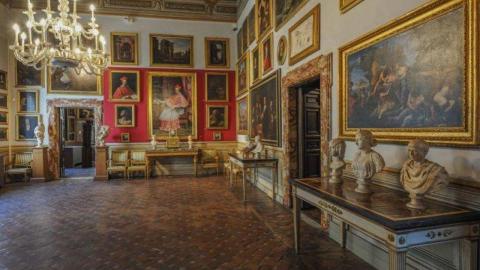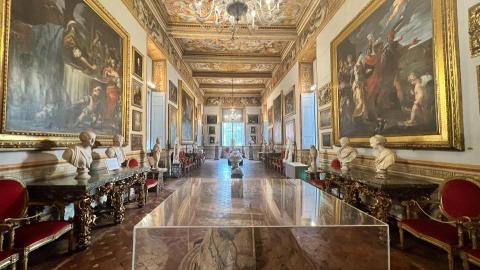 Duration: 60 Minutes (approx.)
Product code: VIRTUALGRP030
Palazzo Spada and the Gallery of the Cardinal

A Virtual Experience

Palazzo Spada is located only a few footsteps from Palazzo Farnese and Campo de Fiori, in the very heart of Rome. Originally build as Palazzo Capodiferro, one of the most amazing Roman Renaissance buildings, showing on its facade a series of stucco sculptures representing Roman heroes and emperors, was later acquired by Cardinal Bernardino Spada, who transformed it into a Splendid Baroque Mansion. Its elegant inner courtyard is decorated with the Olympian gods and goddesses and with mythological scenes. The palace is today also the seat of the Italian State Council, and we will get an exclusive peek at these amazing apartments. The Galleria is a perfect example of the 17th-century Roman noble families collecting as well as being one of the most important international museums of Baroque painting. It is particularly fascinating because it preserves the same atmosphere of a private residence as when it was home to Cardinal Bernardino (1594 - 1661) and Cardinal Fabrizio Spada (1643-1717), who are mainly responsible for the collection. In the timeless spirit of a Roman baroque "quadrennial", in four richly decorated rooms, you'll find masterpieces by Guido Reni and Guercino, Orazio and Artemisia Gentileschi, Titian, Parmigianino and Jan Brueghel the Elder, as well as a remarkable collection of the main European Caravaggesque artists, such as Valentin de Boulogne, Trophime Bigot, Pieter van Laer, and Hendrick van Somer. The visit ends in the Giardino Segreto (secret garden), which architect Francesco Borromini built in 1653, for Cardinal Bernardino Spada, the Colonnata, or Perspective Gallery, an illusionistic masterpiece of Roman baroque.
Virtual Experiences – Travel Experiences – Private Guide Tours
HOW DOES IT WORK?
After registering or purchasing your tour you will receive a voucher with a Zoom link, and a Meeting Id, and a Password. You only need to open the link in Google Chrome from your PC or download the free app to watch it from your tablet or phone. You may also connect your device to tv to enjoy and share the show with your family. You only need to buy one ticket per device connected, not per person, so the whole family can watch from one device!
WHAT HAPPENS IF I MISS MY SESSION?
If you miss part of all of it don't worry as a recording is set out for every session ONLY to the registered participants hence you can watch it again in your own time!
HOW TO USE ZOOM https://support.zoom.us/hc/en-us/articles/201362193-Joining-a-meeting
BOOK 4 VIRTUAL EXPERIENCES PACKAGE AND SAVE!
You can choose to book 4 Virtual Tours at 40 euros (saving 20%), select the first tour you would like to join, then we will send voucher codes to book the next 3 or you can simply message us and let us know which ones you would like to choose next, the tours don't need to be in a row and credits can be used up to 2 years from the moment of purchase.
WANT TO GIFT THE VIRTUAL EXPERIENCE OF ARTS AND CULTURE?
We offer Gift Cards all year round, you can book any activity and select Gift Voucher, or check out our Gift Cards Page for more information:
Watch some of our Free Virtual Experiences on YOUTUBE https://bit.ly/3dE3RhN