Viterbo - The City of the Popes - Virtual Experience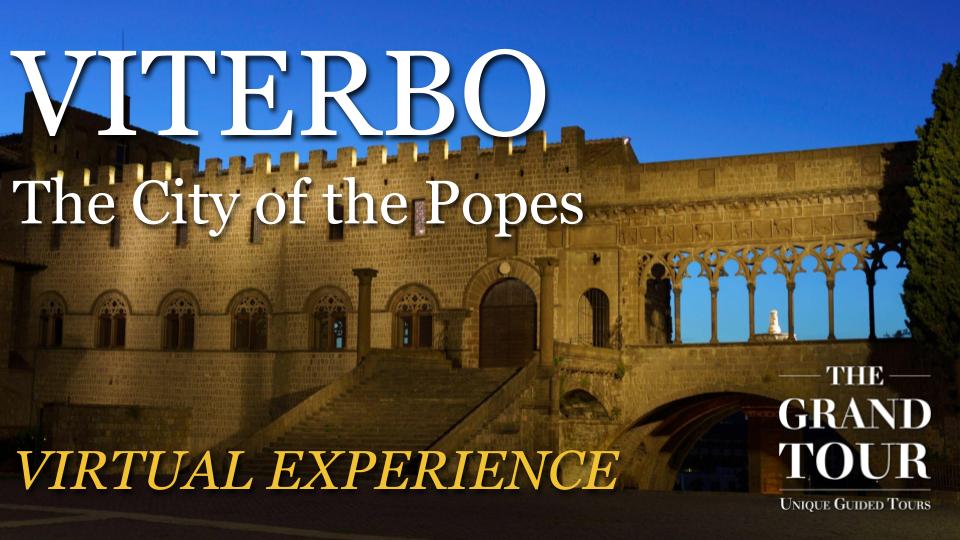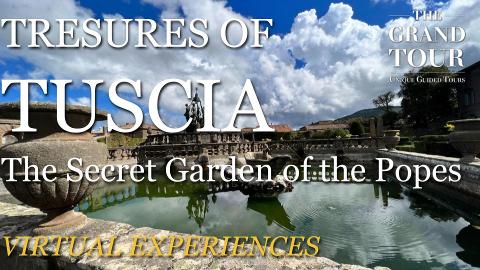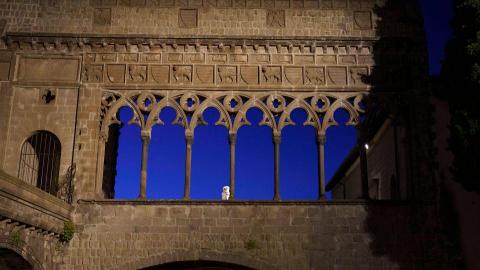 Duration: 60 Minutes (approx.)
Product code: VIRTUALGRP909
Viterbo - The City of the Popes

Treasures of Tuscia
Virtual Experience

Viterbo is a city that was founded by the Etruscans and was eventually taken over by the ancient Romans. It was later developed into an important center during the medieval period, becoming the residence of the Popes in the mid XIII century.
Here the longest election of a Pope ever recorded in history took place and the "conclave" (locked with a key) was hence invented and that became the norm after that event. After not electing a Pope for nearly three years the residents of Viterbo were involved in hurrying up the decision of a new pope by putting the cardinals on a starvation diet.
Bombed during WWII it has anyway managed to keep its beautiful middle ages historic center intact: Romanesque Churches, Meddre ages Houses, Palaces, and Museums all of the city of Viterbo is a hidden gem ready to be discovered!
TREASURES OF TUSCIA
An unmissable new short series about the treasures of this beautiful little-known Italian Gem: TUSCIA.\
THE TRESURES OF TUSCIA
November 6th

ETRUSCAN PLACES: CERVETERI AND TARQUINIA
November 13th
VILLA LANTE THE "SACRO BOSCO" OF BOMARZO
November 27th
VITERBO THE CITY OF THE POPES
Dicember 13th
CAPRAROLA AND THE PALAZZO FARNESE
HOW DOES IT WORK?
After registering or purchasing your tour you will receive a voucher with a Zoom link, and a Meeting Id, and a Password. You only need to open the link in Google Chrome from your PC or download the free app to watch it from your tablet or phone. You may also connect your device to tv to enjoy and share the show with your family. You only need to buy one ticket per device connected, not per person, so the whole family can watch from one device!
WHAT HAPPENS IF I MISS MY SESSION?
If you miss part of all of it don't worry as a recording is set out for every session ONLY to the registered participants hence you can watch it again in your own time!
HOW TO USE ZOOM https://support.zoom.us/hc/en-us/articles/201362193-Joining-a-meeting
BOOK 4 VIRTUAL EXPERIENCES PACKAGE AND SAVE!
You can choose to book 4 Virtual Tours at 40 euros (saving 20%), select the first tour you would like to join, then we will send voucher codes to book the next 3 or you can simply message us and let us know which ones you would like to choose next, the tours don't need to be in a row and credits can be used up to 2 years from the moment of purchase.
WANT TO GIFT THE VIRTUAL EXPERIENCE OF ARTS AND CULTURE?
We offer Gift Cards all year round, you can book any activity and select Gift Voucher, or check out our Gift Cards Page for more information:
Watch some of our Free Virtual Experiences on YOUTUBE https://bit.ly/3dE3RhN