The Villa Torlonia and the Ancient Marbles Collection - Virtual Experience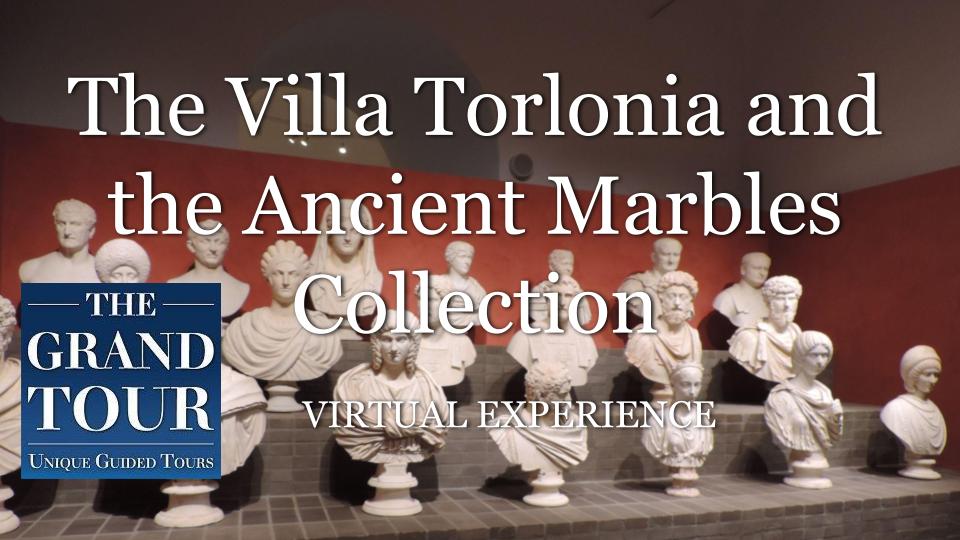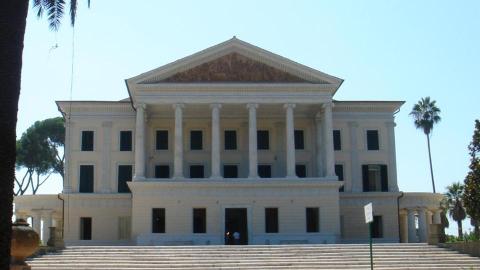 Duration: 60 Minutes (approx.)
Product code: VIRTUALGRP10101
The Villa Torlonia and the Ancient Marbles Collection - Virtual Experience

The Villa Torlonia is a splendid XIX century park scattered with villas that once belonged to Prince Giovanni Torlonia, a powerful banker and landowner. The neoclassical villa, Casino Nobile, was later the home of the Mussolini family and was the allied headquarters in World War II. But our virtual talk will focus on the incredible story of the Torlonia Marbles, one of the world's most important collections of ancient statues, kept in a basement since the 1970' and only recently partially accessible to the public thanks to a temporary exhibition in the Capitoline Museums.
The Torlonia, a French family of merchants, became the wealthiest Roman Family in the XIX century, lending huge sums of money to the crumbling roman nobility and the papacy. They managed to acquire immense real estate wealth and an incredibly rich and diverse collection of artworks, mostly ancient statues. The Story of the collection, how it was created, displayed, and then how disappeared from the public eye for several decades it's unique and will shed some light on an incredible series of events of Modern Rome.
HOW DOES IT WORK?

After registering or purchasing your tour you will receive a voucher with a Zoom link, and a Meeting Id,, and a Password. You only need to open the link in Google Chrome from your PC or
download the free app to watch it from your tablet or phone. You may also connect your device to tv to enjoy and share the show with your family. You only need to buy one ticket per device connected, not per person, so the whole family can watch from one device!
WHAT HAPPENS IF I MISS MY SESSION?
If you miss part of all of it don't worry as a recording is set out for every session ONLY to the registered participants, hence you can watch it again in your own time!
HOW TO USE ZOOM https://support.zoom.us/hc/en-us/articles/201362193-Joining-a-meeting
BOOK 4 VIRTUAL EXPERIENCES PACKAGE AND SAVE!
You can choose to book 4 Virtual Tours at 40 euros (saving 20%), select the first tour you would like to join, then we will send voucher codes to book the next 3 or you can simply message us and let us know which ones you would like to choose next, the tours don't need to be in a row and credits can be used up to 2 years from the moment of purchase.
WANT TO GIFT THE VIRTUAL EXPERIENCE OF ARTS AND CULTURE?
We offer Gift Cards all year round, you can book any activity and select Gift Voucher, or check out our Gift Cards Page for more information.
Watch some of our Free Virtual Experiences on YOUTUBE https://bit.ly/3dE3RhN